Discover more from Tarantula: Authors and Art
weaving art into stories & conversations to nourish creative souls; weekly in your inbox.
Shortcuts #1
Takeover by French artist Christelle Mas
We'd like to welcome you to our new column 'Shortcuts' which will be published at the end of each month, in which we'll hand over our Instagram account to artists, galleries and artist-led organizations. The week will begin with a 6-question interview on our Substack platform, followed by 6 days of daily Instagram postings by the artists/galleries, in which the artist will freely publish one of their works in addition to their own thoughts. We at Tarantula: Authors And Art, along with you, our readers, get to sit back and enjoy the daily surprise of discovering each new work of art. Please take a moment to click
here
to subscribe to our Instagram if you haven't already. Now, without further ado, please welcome Christelle Mas.
---
Christelle Mas, Art video with artificial intelligence
We met artist Christelle Mas in May while roaming though different booths at the Supermarket Art Fair in Stockholm. We were drawn into her imagined world, inhabited by unknown species composed of colourful photographic collages. Christelle Mas was born in Paris in 1984 and attended the Sorbonne University. She is currently based in Finland, where she collaborates with the Oulu Biocenter. At the institution, she is able to use  various 3D microscopes for her artistic research. Christelle Mas is a photographer and mixed-media artist, whose creations serve as a bridge between the realms of art and science. Mas's artistic endeavors often manifest as hybrid beings, offering glimpses into potential futures where newly engineered species navigate an uncertain environment. Mas delved into the complicated relationship between humanity, technology, and the natural world through a captivating blend of soft materials, NASA-produced videos, and scientific photographs.
What conversations do you hope your work will spark?
I want to spark a conversation on the intersection of art, science, and technology, as well as humanity's evolving relationship with the natural world. My work invites dialog about the possibilities of modified species in a utopia adapting to a changing environment, as well as the impact of technology on our very existence.
In a world longing for a brighter future, my work fosters discussions about diversity and the transformative power of technology, providing a glimpse into a more desired and inclusive tomorrow.
Could you describe your creative process?
My creative process combines artistic and scientific methods, including the use of soft materials, installations, and photography. I investigate how human beings interact with technology and other species, often imagining scenarios in which modified species cohabit with humans in an unknown environment.  My work blurs the lines between science and mythology, as well as natural and artificial elements.
How does your studio or work space (physical or mental) look like?
My workspace is where ideas are built on the basis of thought processes, reading, and research. From there, I use a creative and practical method in my studio to translate these ideas into tangible art.I use music as motivation to transform these ideas into concrete work, using the rhythm and melodies to direct my creative process.
Is your art influenced by where you were born or live now?
I was born in Paris, France, and now call Finland home. My art is most likely influenced by my multicultural experiences as well as the distinct environments of these two places.  Living in Finland, a country recognized for its natural beauty and technological achievements, has shaped my interest in nature and technology.
Who are some of your most important female sources of inspiration and influence?
Louise Bourgeois and Orlan are both huge inspirations to me. Bourgeois' ability to examine the human psyche through art reminds me of the power of emotion, whereas Orlan's fearless boundary-pushing encourages me to be innovative in merging art and science to explore human-technology relationships.
What personally or professionally excites, worries, or keeps you connected?
The limitless universe of possibilities that my creative work offers up thrills me both emotionally and professionally. I find excitement in the intersection of art and science, where I can sculpt new worlds that challenge our time's bleak narratives. My artistic enthusiasm is fueled by the possibility of utopian futures in which transformed species coexist with humans.
At the same time, I am aware of the pressing problems of the manipulation of living things and the climate crisis. Nonetheless, I chose not to be devoured by the current terrible discourse, but rather to stand as a beacon of hope for the future. I believe that humanity, as an evolutionary force, can design a more harmonious society in which technology improves our way of life.
I am ignited by the endless possibilities my work presents, blending art, science, and technology to envision utopian futures where modified species harmoniously adapt. I am unafraid of looming issues, preferring hope to despair, and believe in humanity's ability to transform our existence through technology. This commitment to a better future keeps me connected to a global community of creative thinkers.
---
Christelle Mas' Art Exhibition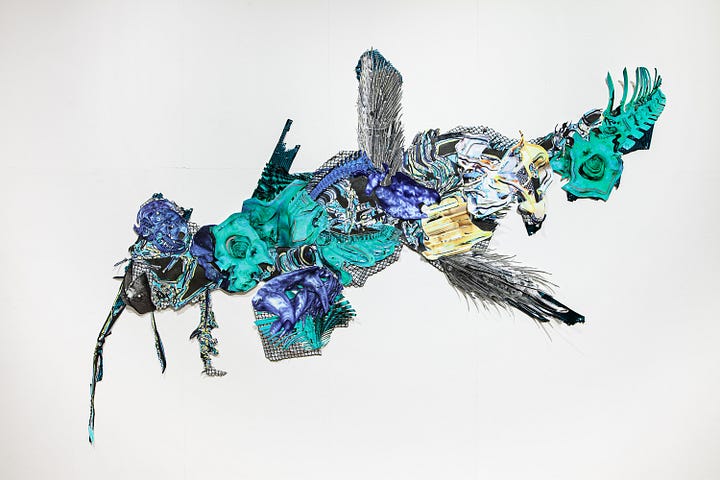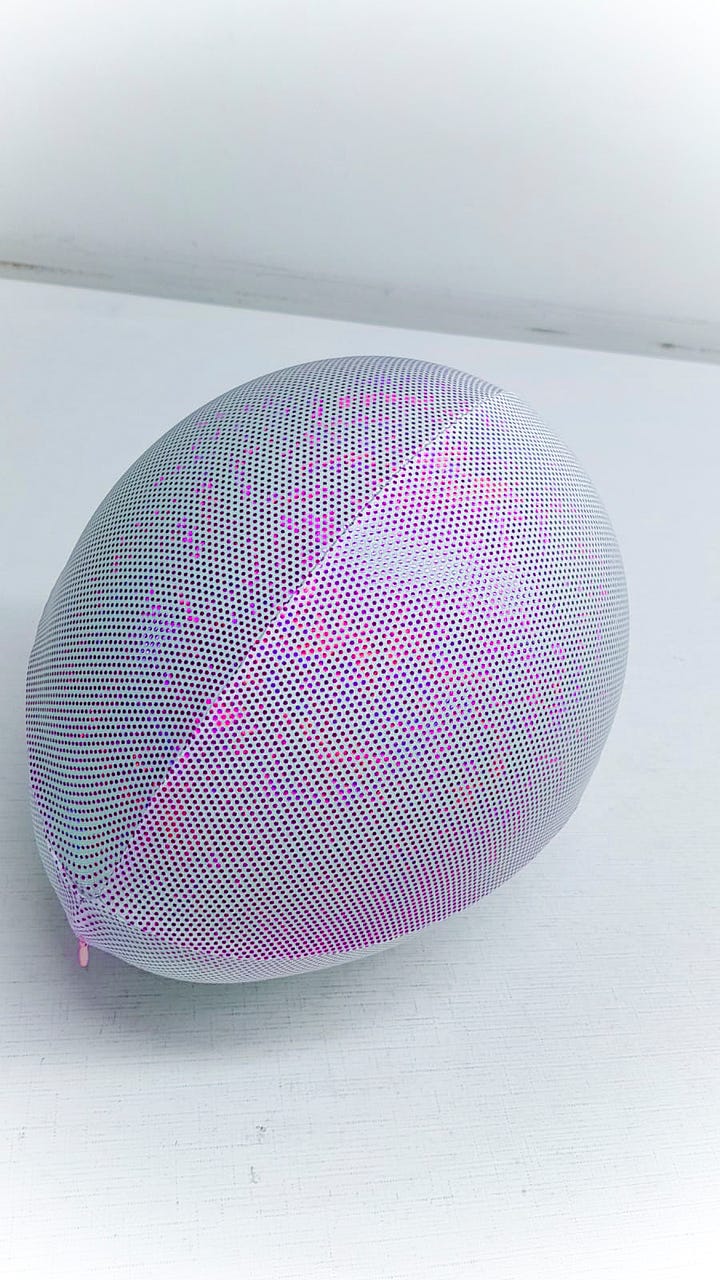 Christelle Mas, Art video with free NASA stock images
For further information about Christelle Mas, please go to her website but first spend the next week with Christelle Mas by joining our Instagram page!
Tarantula: Authors and Art is a reader-supported publication. To receive new posts and support our work, consider becoming a free or paid subscriber.
---
This month is dedicated to the work of Paula Elion. To read the articles inspired by her work, click on the following link/s:
To read about other artists that we featured, please visit our
Archives.
---